How much do you really pay for financial advice?
By Sam Instone - September 04, 2016
[Estimated time to read: 5 minutes]
You always pay for financial advice, but often you don't know how much you've paid.
In the international financial marketplace regulation can be sketchy; there are rich pickings to be had for the ethically bankrupt, and expatriates are always the innocent victims.
The problem is compounded by the compelling and mixed messages presented by rival brokerages competing for your business.
This leaves most expatriates wondering whether fee-based or commission-only is best, and whether they should trust a Chartered Financial Planner or an Independent Financial Adviser (IFA) with their money.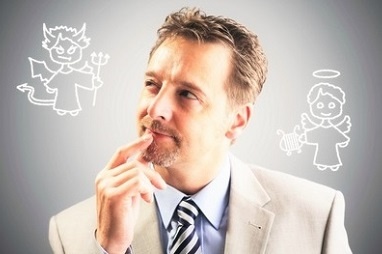 The differences between the choices are huge and significant.
Make the wrong choice and you're exposed to considerable risk.
And you will never actually know how much the advice you've received has cost you.
It literally pays to know the differences – we outline them below.
And if you're concerned you may have committed to the wrong approach in the past, or you would like an independent assessment of the choices you've made so far, we also include an immediate and positive step you can take for your money.
Facts about fee-based advisers
In the UK all advisers are fee-charging to avoid previous mis-selling scandals from being repeated.
As such, advisers are no longer incentivised to sell the highest-commission generating products instead of the best.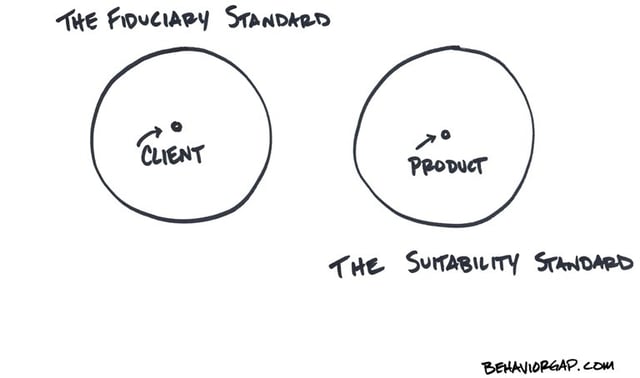 Fee-based advisers are rare in the international financial marketplace, as are advisory firms that are fully regulated.
In fact, AES International is one of the few predominantly fee-based professional advisory firms, and we have over 65 regulatory licences.
When you choose our approach, your fees are agreed with you in advance of any work being performed, or any planning, advice and recommendations taking place.
The benefit of this transparency to you is the peace of mind and security of knowing our advice is free from bias and conflict.
In essence, you pay us to work as a fiduciary on your behalf, and use our professional expertise to get you the best possible outcomes.
Commission-only hidden risks
The vast majority of those working in the international financial marketplace work on commission and earn most if not all of their salary from commission.
They are often poorly regulated and work as insurance salespeople, (that is, agents of insurance companies that want to sell as much product as possible).
They say their approach is best because it does not cost you anything to receive the benefit of their 'advice'.
However, they are paid commission, and that commission is extracted from your lump sum investment, pension pot or savings.
The commission is seldom less than 7% can be as high as 20%, and averages around 12%.
If you choose a commission-only adviser you will indeed not have to pay them a fee.
But their payment will be deducted from the money you save and invest via the products they sell you.
You may never know how much you're paying because they are not legally obliged to disclose the amount.
Because of this there is a very real risk that a commission-only salesperson is financially incentivised to sell the highest commission generating solution, whether that is the best solution for you or not.
And in addition to potentially being sold a rotten product – you may also find you're subject to a lock-in period, so that you are penalised if you access your own already seriously eroded money in the future.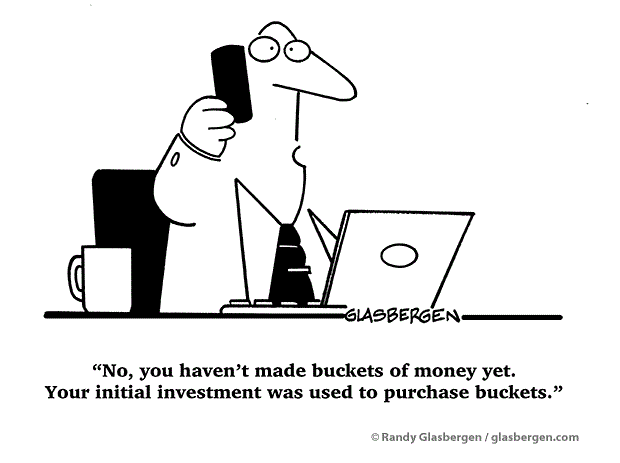 Chartered Financial Planners and their code of ethics
Our firm is a Chartered Financial Planner.
A high number of our advisers also hold this individual status.
Chartered status is granted by the Chartered Insurance Institute (CII) in the UK to advisers who, among other things:
Hold the Advanced Diploma in Financial Planning;
Have been awarded Fellowship of the Personal Finance Society;
Have a minimum five years' relevant industry experience; and
Adhere to the CII's Code of Ethics.
The Code of Ethics includes these three critical principles with which your Chartered Financial Planner complies for your protection: -
Obey all relevant laws and regulations'
Act with the highest ethical standards and integrity; and
Act in the best interests of each client.
How IFAs differ
In the international financial marketplace anyone can be an IFA – they don't need to have qualifications, experience, or (often) any regulatory body.
Of course, many are qualified, experienced and regulated, but the onus is on you to check – never assume.
We also use IFAs, but our IFAs are bound by our regulatory, compliance and legal standards, and are experienced, qualified and working towards Chartered status.
However, as stated, please do check rather than assume; we are willing and able to substantiate our claims.
The value of a second opinion
Your interests, rather than the sale of a commission-generating product, should be at the centre of any professional financial planning process.
Even if you've found an adviser who is regulated, qualified, experienced and not financially incentivised to sell the highest commission generating solution or not, it pays to have a second opinion.
We offer everyone the chance to get a second opinion through our X-Ray Review service, because we're confident our approach is better than the alternative, but we're happy to be proven wrong because it helps us improve.
Request for a X-Ray Review and:
Find any hidden commissions that were paid to your adviser from the product or investment provider;
Understand the real level of risk that individual assets are exposed to and your portfolio is subject to;
Check how your funds have performed against their benchmarks;
Assess if your pension and investments are properly diversified;
Confirm if you have an efficient structure or are left exposed to risks including tax and hidden charges;
Learn about lock-in periods which may reduce your flexibility and impact on performance; and
Discover if we could do better by you.
No cost, no obligation – get your second opinion now.
AES Financial Services Ltd ("AESFSL") is registered in England no. 06063185, its registered office being at 24 Elysium Gate, 126-128 New Kings Road, London SW6 4LZ. It is authorised and regulated in the UK by the Financial Conduct Authority ("FCA") in respect of its UK activities. Past performance should not be seen as an indication of future performance.