Subscribe
Can you imagine retiring at 33?
This is exactly what one American couple is planning to do. By saving up to two thirds of their income each year, the "Frugalwoods", as they call themselves, plan to quit the rat race before their 35th birthdays and live an outdoor life on a homestead in the Vermont woods.
The Frugalwoods' story captured our imagination and made us wonder – what would you need to do to retire early?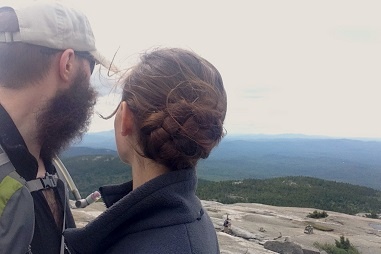 Let's set some parameters. First, we'll aim for a retirement date of 45 (that's almost 20 years before the average age of retirement in the UK).
Second, we want to live comfortably, so let's set a retirement income target of £60,000, for two people, and assume they'll both live until they're 80 – that gives us a target of £2,100,000.
Third, their current age. Let's take 30 as a starting point – usually a good point in people's careers and when they are perhaps thinking ahead to retirement (or wishing they could retire in five years!) So that's 15 years to save two million pounds.
Last, our salary. The average salary in the UK, after tax is £26,500 – expatriates are likely to make significantly more than that, so let's double it to £53,000, after tax, or about £4,416 per month – each. So that's a combined monthly income of £8,832.
Can we retire at 45?
In short, yes. If you were to keep your monthly expenses down to £1,832 between you, and invested the remaining £7,000 into a fund which generated 6% per year without fail, by your fifteenth year it would have grown to £2,045,909.64 – just shy of our £2,100,000 target – but close enough.
Reaching this target is partly down to the magic of compounding, as we discussed earlier this week, but, in this case, very hard saving too!
Theirs is an extreme example, but there are investment lessons we can learn from the Frugalwoods.
1) Set goals
The Frugalwoods know exactly what they are aiming for and how they are going to get there. They understand there will be, and have allowed for, bumps in the road (or in this case Mrs Frugalwoods' belly) – but know that if they stick to their plan, they will reach their goal.
2) Prioritise
In order to save two thirds of your income, you really need to know what your priorities are. Clearly, the Frugalwoods' saving schedule isn't for everyone, but you should think about your purchases in a wider context. Can you afford that extra holiday this year? Do you need that extra car? Are you paying too much for your home insurance? Cutting costs is an easy way make your money go further…which leads us to point three…
3) Cut investment costs
If the Frugalwoods invest in funds, you can bet your bottom dollar they aren't paying excessive fees to do so. There are some really cost effective ways of investing and our free guide "How to become an expat millionaire" shows you how. Download it using the button below.
About Simon Danaher
Simon Danaher previously worked for AES International, in marketing and communications.