Subscribe
How will a no-deal Brexit affect my UK pension as an expat?
Brexit has everyone in a tailspin.
UK nationals living in other countries feel especially vulnerable.
The uncertainty regarding their futures…
Not to mention UK pensions…
Hangs heavy over them.
Sound familiar?
A few weeks ago, a client called me in a panic.
"Stuart, I'm worried. Do I need to prepare for a potential no-deal Brexit? Am I at risk of losing my pension? Should I be making any changes? Please advise."
Phillip has been my client for 3 years now – ever since he moved to the UAE from the UK.
His global law firm offered him a promotion and relocation package that was impossible to turn down.
Accommodation fully paid for…
Schooling and private medical insurance…
And a company pension scheme.
He and his wife loved the idea of living in a foreign country where their children could experience a different culture and way of life.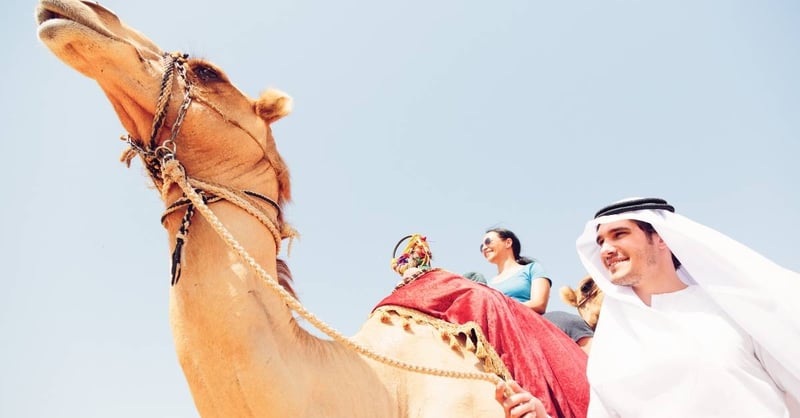 Now, Brexit has clouded them in doubt.
They're having sleepless nights about whether to stay or move back to the UK.
And what will happen to their pensions and investments back home.
They're not alone.
Thousands of our expat clients are experiencing similar feelings of angst.
And to be completely honest…
Their concerns are warranted.
Brexit-related scams
Fraudsters are using any opportunity to steal your money.
They're taking advantage of the confusion stemming from Brexit.
Cold calls, emails or SMSes promise sky-high returns…
Simply by transferring your pension into a different fund.
They further lure you in by saying this will 'reduce the damage' caused by Brexit.
Or help you 'capitalise' on Brexit.
According to Citizens Advice, around 10.9 million unsolicited pension calls and messages are made a year…
With victims losing an average of £91,000 to these scams.
For some, that's their entire life savings.
We've seen numerous bans on cold calls across the globe.
However, we're still hearing from clients who've been targeted this way.
So the coast's not clear just yet.
State pensions
Whatever the outcome of the UK's departure from the EU…
Those with a UK pension and living overseas will still receive their payments.
But exactly how much that pension will be worth, is where the uncertainty lies.
Currently, UK nationals living in the EU and various other countries have their state pensions increase with the cost of living…
Fixed at the highest rate of earnings, prices or 2.5%.
It's expensive for the government.
Despite the intention for this to continue…
It remains open to question.
And if there's a no-deal Brexit, the level may be frozen.
(Which is currently the case for UK pensioners living in countries like Australia or Canada).
Private pensions
A no-deal Brexit could mean any UK insurance company paying an annuity to a UK expat in the EU would no longer be authorised to do so.
The pension provider would risk a fine by making these payments.
Instead, it might have to set up a subsidiary in the EU to be able to pay into a European bank account…
(Or make a deal with a European counterpart).
Pension companies could pay the pensions for people living in the EU into a UK bank account…
But with a no-deal, the cost and difficulty of transferring those funds into their local European bank could be greater and the currency exchange rate could be a problem.
From the other side of the mirror, the UK government said it would give temporary permission for financial firms in the European Economic Area to pay people in the UK.

So what now?
A lot rests on individual circumstances like where you reside now, where you plan on retiring and which country(ies) you hold a pension in.
Understand what options you have in the event of a no-deal Brexit…
(As currently this is the biggest 'threat' to expats)…
And how taxes in the country you reside in now (and will retire in later) might affect your pension plans.
You can speak to your current pension provider to find out what plans they have in place for Brexit…
Or ask a pension transfer specialist for a second opinion on your current scheme.
(And, ultimately, whether transferring to a QROPS or international SIPP may be a better option for you).
Constructing a global investment portfolio that's flexible enough to cope with a variety of situations is also a good idea.
It could help make up for any pension shortfall stemming from a post-Brexit UK.
And cushion you against possible currency risk and exchange rate fluctuations too.
Since pensions are vital for your long-term financial security, it's crucial you only seek the advice of an authorised, regulated provider.
This blog will show you what to look out for when it comes to financial planners.
Prepare for the worst and hope for the best
My team would be more than happy to talk through your options with you.
Whether you're looking for advice on pension transfers or want to invest in low-cost, globally diversified index funds…
Simply book a date and time to chat.
And hopefully by the end of it you'll feel relieved, confident, empowered and good about your financial future…
Regardless of what's in store for the UK.