Investing: What Stuart Lancaster and Sam Burgess taught us
By Rory Gilbert - October 02, 2015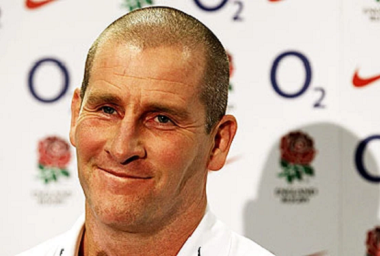 You've got a plan. You've trained, prepared, thought and trained a bit more. You've scoured the land for the biggest and the best. (If you're New Zealand, you've scoured other lands for even bigger and better). You're Team England - superb athletes from the world's biggest rugby-playing population, trained, honed and pampered. And you just lost. Yes, it's time to trawl the Rugby World Cup 2015 for lessons on investing!
Millions watched in awe as England unravelled last Saturday against a side that seemed to be beaten. To summarise for those visiting from planet football - England, unaffected by injuries and playing at home in their 'own' World Cup, threw away a two-score lead. They made some surprising substitutions. With a couple of minutes to go and 80,000 fans baying, they made a decision to go for glory when a less risky, but still difficult, kick would have drawn the match and saved critical table points. With hindsight, it was a shocking choice. Wales won - evidence of their hunger and ability to think clearly under pressure. What a match, what a result.
While we wait for Ireland to fly the flag for the Northern Hemisphere and claim their long-overdue World Cup triumph, it's worth thinking about the lessons to be drawn.
Lesson 1 - Have a plan.
It can be simple. It doesn't have to be popular, or brave. Even if it's not the best plan, stick with it if it's working. So, if you decided to play an admittedly supreme athlete way out his depth, and in doing so transform the players around him, good for you for having the courage of your convictions and giving Slammin' Sam a chance to tickle some ribs. Even better for you if it is going OK. But don't change the plan for no discernible reason when everything is going well. England's plan looked pretty simple, and was certainly conservative, but it seemed to survive the Welsh onslaught. But then they went and changed it. And their World Cup inched toward an exit.
What's the takeaway? Have a plan. Make sure you know what it is. If it's working, stick with it. But having an investment management plan is important.
Lesson 2 - Don't be swayed by the moment.
Poor old Chris Robshaw. He wins a tricky, but kickable penalty, 3 minutes from time. His kicker hasn't missed all night. But he's given up his lead in a lacerating 30 minutes. His present, future and legacy all look set to be defined by the next decision he makes.
What happens?
This fantastic player and leader is in a position few of us would envy. And it's widely agreed with hindsight that he made a shocker - kicked for the corner, went for glory…but, whyowhyowhy, called lineout to the front and the Welsh were smarter and stronger. Game over.
So, for us mere mortals, what's the lesson? It's really, really hard to make big decisions. Even harder when there's noise, pain and fear. Particularly hard when the stakes are high. That's what investing is like - in fact, investment discipline is like match discipline - don't do dumb stuff, do the basics well, don't take silly risks.
Lesson 3 - As the (semi) legendary George Benson crooned:
If I knew back then what I know now
If I understood the what, when, why and how
Now it's clear to me what I should have done
But hindsight is 20/20 vision
All over the world, various stripes of after-the fact-genius (including a bloke at a desk in Dubai) are opining on what coulda, woulda, shoulda been. The Septics call it 'Armchair Quarterbacking'. We're all a bit overweight, overwrought and we know with total certainty what Lancaster and Robshaw so obviously needed to do last weekend.
That's fine, and normal.
But think about what happens when Poor Old Chris (POC, as he shall henceforth be known) next has to make a big decision? He famously got it wrong a few years ago. Was that weighing on his mind this time around? We'll have to wait until his autobiography…
While we're waiting, think about what this means for you and your investments: Hindsight is obviously powerful, and it is essential to review your investments and to consider what you could have done differently so that you don't repeat common investment mistakes. But don't beat yourself up - if you do, you'll make it really hard for yourself to do the right thing next time round (there's always a next time). Most of all, ignore those on the sidelines who'll tell you what you really should have done - listen only to those whose opinions have value and worth.
Something for the weekend...
If you had a plan that was properly put together, you stuck with the plan when it was working, and you were robust enough to make sound decisions, and you kept your wits about you when a few things went wrong - well, you'd be like the Irish, at the top of your pool and looking forward to the semis and beyond. Enjoy the weekend, the rugby, and the rest of the tournament. Your correspondent is selflessly travelling to the UK to analyse the Irish performances against Italy and France - more insights will surely follow!
Image credit: Scott Heavey/Getty Images