The approach we adopt
By Sam Instone - May 25, 2015
Challenging the status quo
Many companies talk about being different but at AES International, we take this to the extreme. The organisation's ethos is like that of the British military from where many of our people have come. The highest standards of integrity are not only expected but demanded, which means our clients have much more peace of mind, security and transparency than is available anywhere else within our marketplace.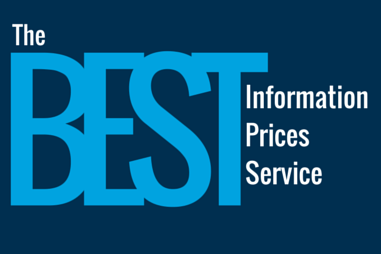 We call this obsession with pioneering the transformation of what we perceive as a toxic financial industry into a life changing profession - Positive Change. This concept forms our mission and means our clients benefit from:
1. The best information
We give substantial amounts of information away for free as we love to teach. Our Knowledge Library and Expat Blog are full of information that will help our clients make the right decisions for themselves and their families. We give away the insider secrets and inform others with the facts and information that we ourselves would want to know if we were outside of this profession.
2. The best prices
We are one of very few international financial advisers that believe in complete transparency. By providing our clients with complete transparency, you can make the right decisions and gain the performance, peace of mind and security that you deserve.
Our Do-It-Yourself (DIY), Guidance, Advice or Discretionary options are each market-leading and offer the best prices to the clients we serve. Unlike most international financial advisers, we do not rely on huge hidden initial commissions that you need a degree in maths to unravel. Instead, we operate a client-centric fee-based model which means you pay substantially less initial commission and do not have to wait years before seeing any growth in your investments.
3. The best advice
We are a beacon of British standards abroad: Unlike our peers, our UK business is authorised by the Financial Conduct Authority (including for pension transfers) and we hold investment and insurance licences in 36 different countries. Our UK-based compliance officers review every single recommendation and ensure clients get the highest possible levels of security and protection, regardless of the local business rules (or lack of them).
We also have a razor sharp focus on performance and believe it is entirely wrong to put your faith in an individual financial adviser to select and manage your portfolio. Investment performance is critical - this is why we employ an independent and ruthlessly quality-driven centralised investment team. They are responsible for ensuring clients have access to the very best funds which are of sufficient quality, match client risk profiles/expectations, and are managed in an appropriate manner.
This is a starkly different approach from our peers but is one that, if followed, we know delivers our clients vastly better results.
4. The best service
Service is at the heart of the principles we love. You can expect us to act with your best interests at heart. This means recommending high quality products and investments and also looking after you and your portfolio over the long term. We understand that the more your investments grow, the happier you will be and the longer you stay with us. If we disappoint you and you leave us, we lose money. Our interests are therefore properly aligned with those of our clients, which creates a long term relationship as we deliver demonstrable benefits that are simply unavailable to clients elsewhere.
Internally, we are passionate about living our values within our Culture Code of knowledge, integrity and teamwork. Externally this means that the outcomes experienced by our clients will be substantially better than can be accessed elsewhere.