Subscribe
The differences between QROPS, QNUPS and SIPPs
Updated October 18th 2017
[Estimated time to read: 10 minutes - read while you wait for your flight to be called]
The Chief Economist at the Bank of England, Andy Haldane recently said: "I consider myself moderately financially literate. Yet I confess to not being able to make the remotest sense of pensions."
I feel your pain Andy…
But frankly, the confusion that clouds pensions is unnecessary.
Pensions in plain English
If you're worried about the changes to pension transfers that the 2017 Spring Budget introduced, or...
If you'd rather talk through your options and all the considerations with a human being...
Contact me and my team: we're here to help!
QROPS: qualifying recognised overseas pension scheme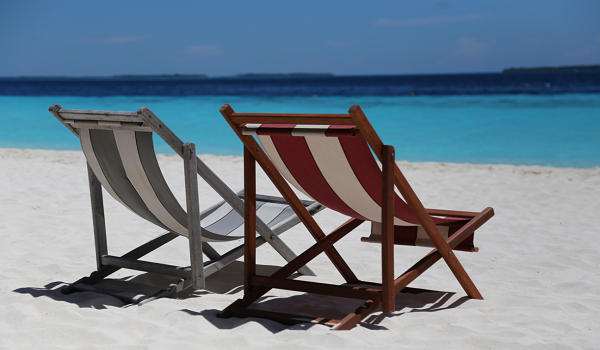 Potentially suitable for:
People with existing UK pension rights, who are planning to retire outside of the UK on a permanent basis, or who are already living outside of the UK, in other words: expats. In addition, those people who are close to the Lifetime Allowance (the "LTA" – £1m in 2016/17) may also benefit from looking at a QROPS, to mitigate future tax liabilities for exceeding the allowance when they come to draw benefits.
Residency considerations:
Those taking out a QROPS should be living outside of the UK for tax purposes, or planning to leave (it is to benefit those intending to move permanently from the UK that UK government policy permits transfers to overseas pension schemes without a tax penalty).
QROPS are open to anyone with a UK pension: this includes UK residents, expats, and non-UK nationals who have been working in the UK but who are now residing in another country.
New considerations following 2017 Spring Budget:
If an overseas scheme meets all UK tax law requirements, and someone considering making a transfer is either:
Transferring to a scheme based in the EEA while they are tax-resident in an EEA state (e.g., transferring to Malta while resident in Spain) or
Transferring to a scheme in a different country in which they are also tax-resident (e.g., transferring to a New Zealand scheme while resident in New Zealand) or;
Transferring to a public service scheme, international scheme, or occupational pension scheme no matter where the scheme and member are located (e.g., a member of the Shell Pension Scheme sent to Ecuador and joining the Shell Pension Scheme there is not affected, assuming that the Shell Ecuador Pension Scheme is a QROPS)...
...then a transfer should not incur UK taxation on the transfer itself.
However, as these rules have newly come into effect, accompanied by other changes to QROPS, including the application of a 25% Overseas Transfer Charge for other transfers, we strongly recommend you refer to our technical note on this point, and contact us to discuss how these changes may affect your choices.
Reporting considerations:
QROPS have very specific reporting requirements. HMRC says:
"all payments are reportable for ten years after the transfer-out of the UK registered pension scheme."
The responsibility for reporting lies with a QROPS' trustees.
Note: If you've heard of QROPS and ROPS (recognised overseas pension schemes), and wondered what the difference was, a QROPS is a ROPS which has given undertakings to HMRC to provide information about member payments etc., and certifies to HMRC that they meet the qualifying criteria.
Income:
To be a ROPS, the ROPS's rules relating to how you take your income have to be very similar to those governing UK pensions.
The maximum tax free lump sum available (called a Pension Commencement Lump Sum (PCLS)) will be typically either 25% or 30% of the fund, depending on the jurisdiction of the QROPS and how long you have been non UK resident.
Because some jurisdictions are not restricted to using UK Government Actuaries Department (GAD) rate limits for working out how much income you can get, this means you can potentially get a higher income level from a QROPS compared to a UK defined benefit scheme.
Funding restrictions:
QROPS are designed specifically to cater for transfers from UK pension schemes. Typically, assets will have to be liquidated before they can be transferred to a QROPS.
Age limit:
The maximum age to commence taking benefits is normally 75.
Double taxation agreement considerations:
Ideally, the jurisdiction chosen for the QROPS should have an appropriate double taxation agreement with the QROPS member's chosen country of residence in retirement – or satisfy certain other specific conditions. We have written an online guide on international pension transfers per jurisdiction, which you can view here.
Inheritance tax and death considerations:
QROPS funds, like UK pension funds, are normally exempt from UK inheritance tax. But, the country where the investor is resident at death may impose some form of inheritance or death tax.
Positive aspects of QROPS:
You can consolidate several smaller pension funds into one to create greater buying power, and potentially better investment opportunities.
25-30% tax-free lump sum at age 55+.
100% is transferable to beneficiaries.
UK and non-UK tax residents can use QROPS for LTA planning. A transfer to a QROPS is a Benefit Crystallisation Event (BCE), and under current rules, once pension funds have been transferred to a QROPS, they are able to grow without further assessment with regard to LTA limits.
Potential income tax advantages for some, depending on the existence of a double taxation agreement (DTA) between their country of residence and the country in which the QROPS is set up.
Negative aspects of QROPS:
QROPS trustees must report to HMRC.
There can be high charges on transfer, they are sometimes mis-sold, they are not (of course) UK regulated (although they are regulated locally), and can result in additional tax charges if not used correctly.
QNUPS - Qualifying Non-UK Pension Schemes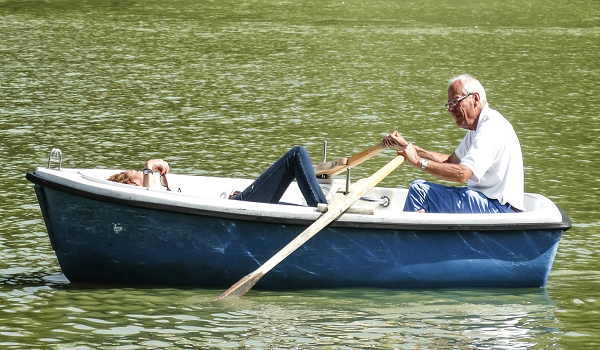 Potentially suitable for:
Anyone who wants or needs an international pension scheme.
They are occasionally marketed to high net worth individuals who have already utilised their maximum income tax relievable pension contributions in the UK.
Residency considerations:
No restrictions on residence – you can live where you want and have a QNUPS. But the tax treatment of the scheme will depend on your country of residence, and needs to be ascertained.
Reporting considerations:
There are no HMRC reporting requirements currently, as QNUPS are not permitted to receive transfers from UK tax relieved funds.
Income:
Income can be taken at the age 55 or deferred until the age of 75 or possibly later.
Note: it is no longer the case that if income is taken from a QNUPS or a QROPS by a UK resident, only 90% of the income is subject to UK tax – this provision will be abolished from 6th April 2017 and 100% of the income will be subject to UK taxation.
QNUPS follow local rules in terms of determining income, depending on the jurisdiction where the scheme is established. Income drawn from the QNUPS may be liable to tax in the country of residence at the time the income is taken from the QNUPS.
Because QNUPS are generally sold as shelters from IHT, rather than access for income by the member (which defeats the object of setting up a QNUPS) the fact you can get up to a 30% tax free lump sum at age 55+ is generally of no relevance.
Funding restrictions:
Assets may not have to be liquidated before transferring them to a QNUPS (this is more an advantage than a restriction).
In theory, almost any asset class can be transferred to a QNUPS – including 'alternative investments', such as antiques, residential property and fine wine.
However, in practice this is almost impossible - and where it is possible, it is very expensive, and depends entirely on the receiving QNUPS' rules.
Funding has to look like pension funding - as a rule of thumb, consider 20% of annual income to be acceptable.
Age limit:
Any maximum age for establishing or drawing down from a QNUPS depends on the jurisdiction of the QNUPS.
Inheritance tax and death considerations:
A QNUPS is exempt from UK taxes on death, unless the QNUPS member is deemed to have deliberately reduced the value of their estate immediately before death by transferring a significant part of their estate to the QNUPS.
Obviously, the fact that this is a matter where HMRC has some discretion makes the matter subjective, and so HMRC could mount a challenge if a transfer occurred shortly before death, and taxes would then be applied.
Positive aspects of QNUPS:
There is immediate protection from IHT (subject to the above).
There is currently no limit on contributions; however, HMRC is increasingly looking at offshore structures, and therefore it is prudent to restrict overall contributions to a proportion of an individual's net worth – for example, 50%.
Potentially there is no maximum age limit for when you can invest into a QNUPS – but it depends on the jurisdiction of the QNUPS.
There are no lifetime limits on fund size.
100% of the QNUPS fund is transferable to beneficiaries.
Negative aspects of QNUPS:
There are a large number of grey areas relating to QNUPS still to this day, and a lack of any defined precedents around tax treatment.
There is no UK tax relief on the amount invested.
As these are often sold as inheritance tax protection vehicles, they have to be used carefully, and advised on properly and technically.
QNUPS are occasionally mis-sold as being exempt from pension sharing rules on divorce – which is untrue.
SIPP – self-invested personal pension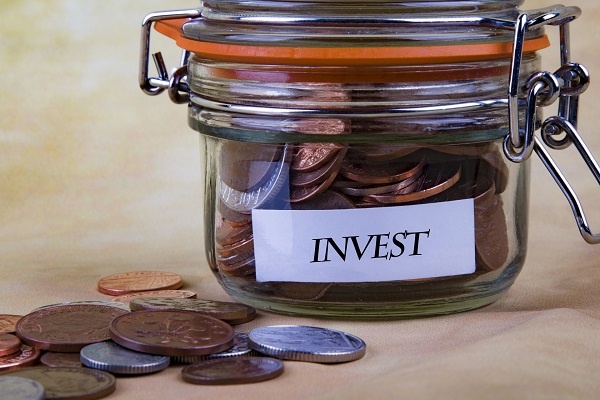 Potentially suitable for:
Anyone with existing UK pension assets who wants to benefit from the flexibility of a defined contribution scheme with unrestricted investment options.
Residency considerations:
Most SIPPs are only available to UK residents, but some SIPPSs are designed to be available to with non-UK residents and to those looking to move to the UK.
Reporting considerations:
The SIPP member must report taxable events to HMRC via a 'self-assessment' tax return (which is true of any income that may be UK taxable). The trustees of a SIPP will also report certain member payments, e.g. when taking a PCLS or drawing an income.
Income:
Income can be taken from age 55 or later.
Income can be drawn from a SIPP fund right up to death.
Funding restrictions:
Other personal pension schemes and many occupational schemes can be transferred into a SIPP.
Cash contributions can be made too, but there are limits on how much can get tax relief for the first 5 years of non UK residence if the SIPP member is an expat, and the lifetime allowance limit also applies.
The lifetime allowance reduced to £1 million from April 2016. The lifetime allowance is the maximum value of benefits that can be taken from a UK registered pension scheme such as a SIPP without being subject to the lifetime allowance charge (potentially up to 55%).
Age limit:
You have to be under 75 and usually UK resident to start a SIPP.
Double taxation agreement considerations:
If you live somewhere with no double taxation agreement with the UK, income is subject to UK tax. You may be able to reclaim an element of this, but it could mean that you are also taxed in your country of residence.
Inheritance tax and death considerations:
On death before retirement, the fund can normally be distributed to a spouse and/or dependants free from inheritance tax. This is subject to a test against the lifetime allowance.
If death occurs after 75, any tax that's applicable will be based on the tax status of the beneficiary.
Positive aspects of SIPPs:
It is possible to invest in a wide range of underlying assets.
SIPP members can transfer assets in from other pension schemes.
The set up costs are lower compared to some QROPS.
There is no IHT on death.
A SIPP provides full access to UK pension flexibility, allowing the whole amount of a pension to be drawn on if required (although this is not advisable, as a pension is designed to provide an income in retirement!).
Negative aspects of SIPPs:
SIPPs can leave the member open to UK taxation if there is no double taxation agreement in place between the UK and their country of residence.
There are no tax planning opportunities based around lifetime allowance or benefit crystallisation events.
So: are pensions worth the hassle?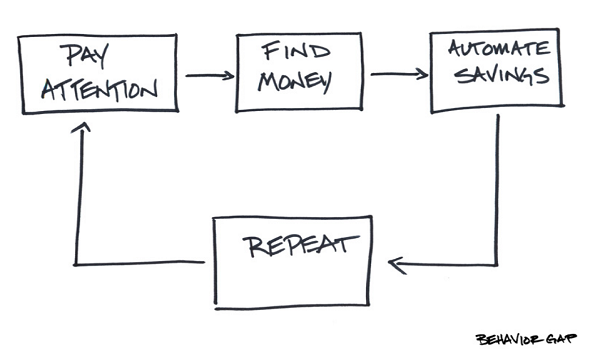 Yes! A pension is a substantial opportunity for tax-free saving, and has to be considered as a very major part of lifetime financial planning.
Pensions can be tax efficient, flexible and highly beneficial.
But, you must choose the right type and the right jurisdiction.
You should also be extremely cautious to make sure that you are professionally advised to maximise the advantages, and avoid any disadvantages – such as high upfront and ongoing costs, and tax charges on unauthorised payments.
A case study – why professional advice matters:
My colleague Will Carling, who helped me write this article, recently received this enquiry from a gentleman considering a significant pension transfer:
"I would like to know if transferring my two UK pension pots to a QROPS is the right choice for me."
Here was the gentleman's response after receiving professional, independent advice from Will:
"Your adviser gave me honest advice about my pension options and saved me from some unscrupulous QROPS advisers. I particularly appreciate that because I know it means he forewent an easy profit at my expense."
How we can help you
As a fee-based corporate chartered financial planning organisation, our interests are aligned with yours, we don't make "easy profits" from hidden pension transfer fees, and we build lasting professional relationships based on best advice and service – as illustrated by this case study.
And because we employ chartered wealth managers, chartered financial planners, Financial Conduct Authority registered pension transfer specialists and Personal Finance Society accredited retirement planning specialists, if you have any pension related question whatsoever, just ask us.
We're here to help you.