How old will you be when you die?
By Stuart Ritchie - January 24, 2019
1 in 3 people born today will live to over 100.
The smoker sitting opposite has now made 23 days 'clean'.
Everyone is living longer.
We all want to know how long we'll live but we'll never really know.
All we can do is plan for all eventualities.
A life of ease and 'retirement' is everyone's ultimate goal.
But with all the talk of longevity and retirement shortfalls…
We need to plan our lives a little differently…
And be prepared for possibly living longer than we ever imagined.
It's only natural to feel a little worried.
Here are 5 of our clients' biggest questions on the topic.
Along with some answers.
If you have any of your own, let us know in the comments.
1. How can AES help me plan for my retirement?
Planning for retirement (and retirement itself) comes in stages…
For investors in the prime of their working years…
(Like those who ask us this question)…
We try to understand what their plans are for the future.
We'll ask questions like when they want to retire and where…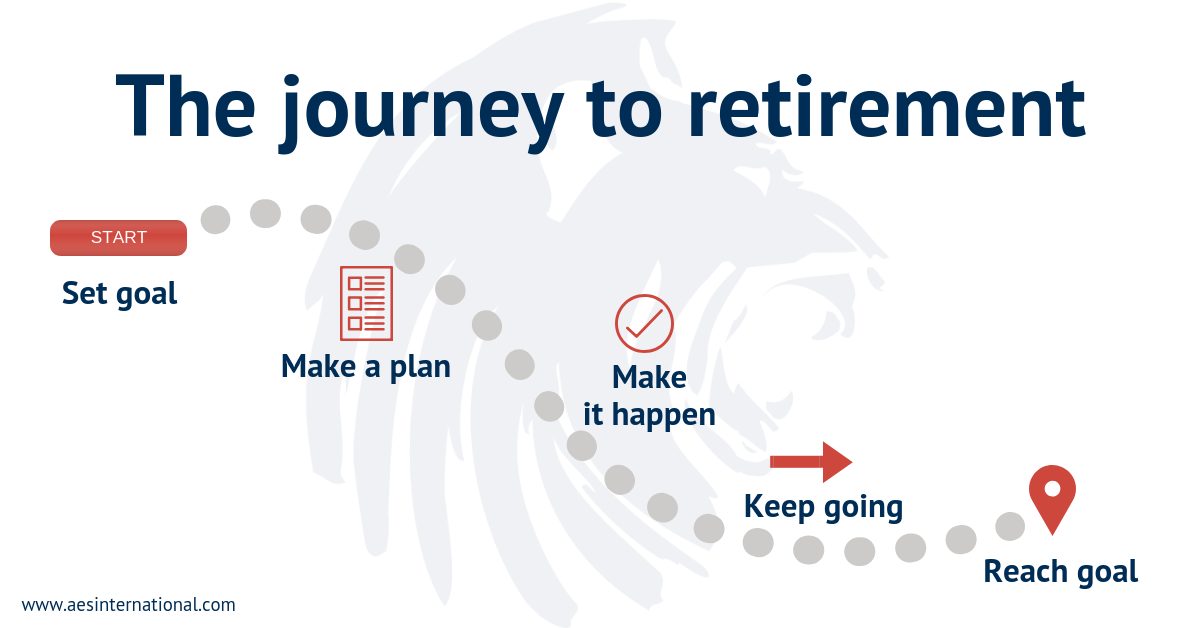 How much their current investments and liabilities are worth…
And how they hope to support their children and grandchildren in the future.
This gives us a better idea of their 'bigger picture' to assess how much they'll need to reach those goals…
And if their current investments can get them there.
That's when the tweaking will happen – a few suggestions and recommendations needed to make those dreams more realistic.
For investors approaching retirement, we take a different route.
We work with them to establish how much is needed to cover the basic living costs and retire comfortably…
Then we assess how much is needed for them to enjoy their dream retirement.
From there, we'll structure their income.
Income needs usually vary throughout retirement.
Generally, people spend more in the beginning while they're still in good health…
And enjoying their days.
Below shows the 3 stages of retirement.


As they enter their late 70s, the 'slow-go years' spending tends to slow down and then spikes up again when healthcare costs increase.
This is a very important (and not easy) conversation to have…
As no one wants to think about the downside of aging…
But we have to account for it financially.
We'll also inform investors of other considerations like tax-free allowances, ISAs and dividend allowance…
Along with inheritance tax planning (for UK expats) at this point too.
These are usually dependent on personal circumstances and vary from country to country…
Which is why we would strongly recommend they speak to a tax expert back home for the best possible advice.
2. I worry about retirement a lot, is this common?
Yes it is.
And there are certain worries we hear more often than others.
Take the above question.
Investors are often worried about making the wrong decision as they approach retirement.
There are so many pension options available that it can be quite daunting.
Not to mention confusing.
Decisions made closer to retirement can have long-term repercussions to investors' financial wellbeing as they don't have time on their side to rectify any potential mistakes.
Many, even those with a very good understanding of finance and who've managed their own investments for many years…
Are wary of making any decision without a second opinion from an expert.
We're also living longer than ever.
So running out of money in retirement has become a real concern.
Part of what we do is explore different options for budgeting and looking at how they can acquire a second income if need be.
For UK investors, inheritance tax mitigation is another concern.
(We've written a blog on this).
For other investors, we also discuss succession planning – which you can find more information on here.
3. I'm not meeting my retirement goals, how can AES help me?
We regularly meet retirees who aren't achieving the level of income they need.
We start off by understanding their goals and reviewing their current investments…
Confirming how much cash they have for an emergency…
And then building from there.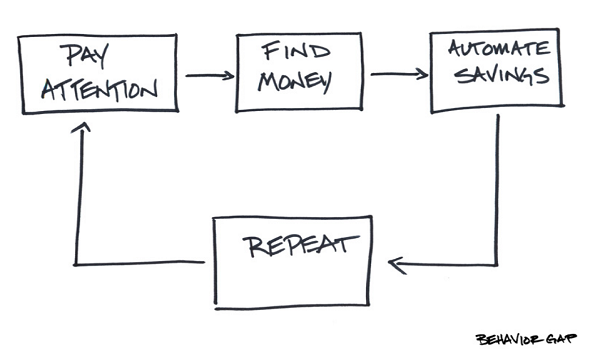 Quite often we see they've kept a large portion of their money in cash which could have been invested.
This can provide a higher rate of return, if done prudently.
Of course, this presents additional risk, so we ensure our clients are happy.
Unlike cash, investments can fall and rise in value which means they could get back less than they invested.
But they can also get back so much more than they expected.
A pension transfer specialist will also take an in-depth look at their pensions to see if they've been drawn or are still invested.
If they are, we will find out how these investments have performed.
A lot of the time, investors need advice to establish a strategy that will better prepare them for retirement.
With the help of a professional financial adviser, they have better peace of mind and feel more equipped to make financial decisions about their future.
Read our real-life case study on how we saved a retirement from almost going wrong.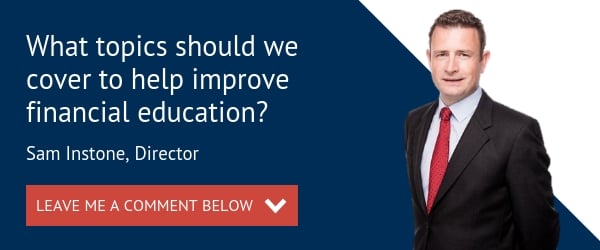 4. Do people usually factor in long-term care when they come to you?
Most people do.
They've had experience with their own elderly parents and have an idea of what kind of care they'll need, along with the costs involved.
Care can easily cost more than £40,000 per year so this needs to be part of any retirement strategy.
If you haven't factored this in, chat to us so we can help you work this into your current retirement plan.
5. What advice can you give me to help me reach my dream retirement?
Be more involved in your retirement planning.
Make sure you understand exactly how your money is invested and why it's invested that way.
We consider our clients' needs, appetite for risk and level of involvement to create a strategy that works for them.
We also make sure each client is happy with even the smallest changes to their portfolio.
If you are not comfortable with your current investment path or feel your adviser's not listening to your needs, we'd like to help.
It's important that your retirement plan is in the best possible hands…
And that you fully understand the journey, its obstacles, challenges and potential rewards.
If not, we'd be happy to give you a second opinion – and it won't cost you anything but 15 minutes of your time.