4 of the most burning questions we're asked every single day
By David Norton - October 24, 2019
We all know there's a lot of uncertainty in the world.
Events like Brexit and the US-China trade war have affected economies and markets which, in turn, have created panicked investors.
Almost daily, we're asked the same questions.
In case, you have similar concerns of your own...
Here are the answers to help put your mind at ease.
I like to keep up with what's happening in the world.
It's hard not to when the news surrounds us almost everywhere.
When I wake up in the morning, it's a notification on my phone.
When I get into my car, it's on the radio.
When I drive down the road, it's on the street poles.
Investors would agree that when news headlines create panic and fear...
It makes even some of the most patient investors question their strategies.
With the recent revelations in the news about unethical advisers...
Investors want to better understand their investments.
They want to know the investments are right for them.
That they're working hard to help them reach their goals.
This is an important break-through giving investors the clarity and confidence they need to control their financial futures.
So here are the most common questions being asked.
If you have any of your own, comment below.
1. Why is my portfolio performing poorly?
Expat investors are often frustrated with their investment's performance.
They don't understand why they're not enjoying better returns.
After providing thousands of second opinions, we've noticed this is because they are:
1. Paying too much
2. Invested in the wrong products
3. Both of the above
Hidden charges are one of the biggest ailments of 'traditional financial services'.
International investors typically believe advice is 'free' and have no idea about the termites eating away at their returns.
In fact, there can be more than 20 layers of well-concealed charges lurking in the depths.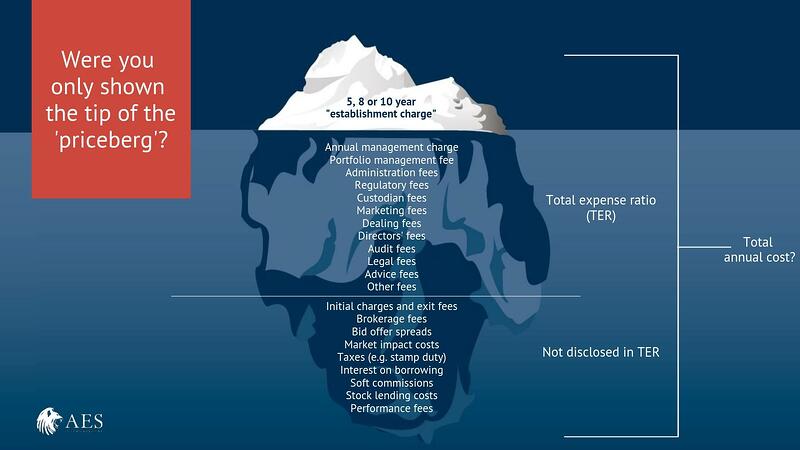 You need to look under the bonnet of your investments.
See what's happening and how they work.
Ask your adviser the right questions, no matter how uncomfortable they may be.
You deserve to know how your money is being invested.
And how you're being charged.
If you have any doubt, ask us.
You'll get a second opinion for free.
2. Will currency fluctuations affect my investments?
There's a lot of unrest in the world lately.
Investors with US, UK or China-based investments may be feeling especially anxious.
In fact, some people are actually worried about investing...
Thinking currency fluctuations may cause them to lose money.
But this is not true.
You'll only lose money if you sell your investments.
However, if you diversify across asset classes and currencies...
And invest over many years...
You're giving your wealth the best possible protection.
I recently compared two political events for an apprehensive investor.
I used the infamous Trump election in 2017 and the Brexit vote in 2016.
Here's how the market performed since these events took place:
Trump election:
S&P 500 +29.44%
MSCI World +21.69%
Emerging Markets +11.37%
Brexit vote:
S&P 500 +41.24%
MSCI World +32.26%
Emerging Markets +20.29%
The numbers speak for themselves.
Long-term investors shouldn't be swayed by what's happening today.
Even if the markets crash, they always bounce back.
By staying invested through challenging times, investors are often rewarded with lucrative returns.
3. How will you invest my money and improve my returns?
Our distinctive investment philosophy is based on decades of academic research…
Led by Nobel economic prize winners.
Our evidence-based advice significantly reduces costs for investors, improves the potential for returns and diversifies across global fixed income and equity markets.
How your money is invested is always done with your best interests at heart.
And you'll always be made aware of what's happening and why.
Our clients have found this approach refreshing, especially after moving their investments over from other financial firms.
It's understandable since traditional financial services are often opaque and misleading.
To know more, view our investment code below.
It's an in-depth look at exactly how this unique approach works in your favour.
4. How are Dimensional funds different to index / other funds and what makes them better for me?
An index fund seeks to simply mimic the index that it's tracking – no more, no less.
It's very cost effective.
Dimensional takes it to the next level.
It backs this up with decades of academic research…
Which has identified multiple driving forces behind stock and bond returns including size, value, profitability, capital investment and term.
As a result, Dimensional's portfolios are tilted towards these factors…
Scientifically proven to provide comparatively higher returns for a given amount of risk.
Although Dimensional may be slightly more expensive than a traditional index fund, their historical performance has more than made up for it.
They are also significantly cheaper than actively managed, speculative mutual funds sold by financial salespeople in the offshore industry and can only be accessed through approved planners who put planning first.
Which means you won't get any nasty surprises like undisclosed initial commissions and exit penalties that drastically impact your returns.
If you're looking for an expert, unbiased answer to your finance-related questions, let us know in the comments below.
Alternatively, if you're wanting a personal look into your finances, book a Discovery Call with us – it's obligation-free.
At the very least, you'll get a robust second opinion.