Subscribe
Burning questions we're asked the most
Here are the answers to the most common questions we're asked.
If you want a little insight into the US market performance…
Investing in FAANGs…
What makes Dimensional better than others…
Or how interest rates affect your investments…
Then read on for more.
1. Does it still make sense to globally diversify given the US market performance?
Absolutely.
In fact, this is the reason why you should diversify.
History has shown us that markets are made up of both bear and bull runs.
While global markets may become positively correlated during major events and converge their behaviour…
They are generally negatively correlated…
In other words – they perform differently.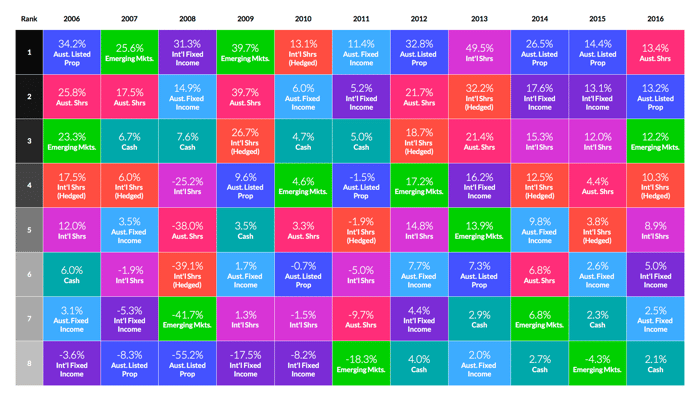 While spreading your investments globally may mean you don't see the full gains of one region…
You won't see the full losses either.
Here's our advice on how to diversify.
2. How will rising interest rates impact the investments in my portfolio?
It's believed that when interest rates drop, markets do well…
And when they rise, markets drop.
While it's true that rising interest rates can negatively impact some equity markets…
This isn't true for all.
For example, when interest rates rise….
The financial sector and banks earn more interest on loan repayments.
This can also be attractive for savers with higher interest savings accounts.
Banks strengthen their balance sheet and provide more assets to lend against.
The bottom line is that the relationship is fairly indirect.
There's no guarantee how the market will react to changes in interest rates.
Which is why, again, a diversified portfolio is the key.
Investing across geographies, sectors and industries…
Will protect you against sudden fluctuations in the market.
3. How do you invest money, and how is it different, and better from others?
Our distinctive investment philosophy is based on decades of academic research…
Led by Nobel economic prize winners.
Our evidence-based advice significantly reduces costs for investors…
Improves the potential for returns…
And diversifies across global fixed income and equity markets.
4. Why not only invest in FAANGs given their performance and market dominance?
It's no secret…
These growth stocks have returned really impressive gains for their shareholders.
But, experts are on the fence about whether there's more to come…
Or the steam has run out for a few of the group's members.
Many believe a reversion to value (not growth) is underway.
Regardless of opinions…
Only investing in a handful of stocks opens the door to significant 'stock-specific' risk…
Which are risks unique to an individual company (think Facebook and the alleged Russian interference in the US Election).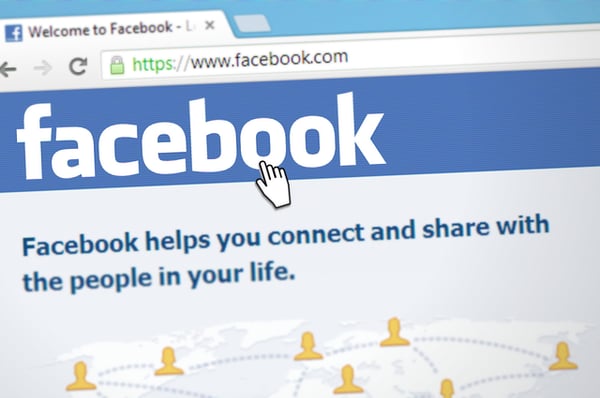 However, it can be potentially lucrative…
Albeit risky…
If you invest with a small part of your overall portfolio.
Do so with considerable due diligence.
Your main investment should not take such a narrow approach.
Investing in just a handful of tech stocks offers no diversification…
And enormous volatility.
5. How are Dimensional funds different to index / other funds and what makes them better?
An index fund seeks to simply mimic the index that it's tracking – no more, no less.
It's very cost effective.
Dimensional takes it to the next level.
It backs this up with decades of academic research…
Which has identified multiple driving forces behind stock and bond returns…
Including size, value, profitability, capital investment and term.
As a result, Dimensional's portfolios are tilted towards these factors…
Scientifically proven to provide comparatively higher returns for a given amount of risk.
Although Dimensional may be slightly more expensive than a traditional index fund…
Their historical performance has more than made up for it.
They are also significantly cheaper than the actively managed, speculative mutual funds sold by financial sales people in the offshore industry…
And can only be accessed through approved planners who put planning first.
Which means you won't get any nasty surprises like undisclosed initial commissions and exit penalties that drastically impact your returns.
If you're looking for an expert, unbiased answer to your finance-related questions, let us know in the comments below.
Alternatively, if you're wanting a personal look into your finances, book a Discovery Call with us – it's obligation-free. At the very least, you'll get a robust second opinion.